We stopped for one night in Shymkent and had the great pleasure of meeting our friend Denis again who introduced us to a new friend, Rolan, the local Karcher dealer.
Rolan took us to a very typical restaurant where we had a great dinner of Plov.
(Plov [plohf] is a cult dish not only in its homeland Uzbekistan, but all over the former Soviet Republics and Russia. A hearty one-pot rice dish cooked in lamb fat with onions and carrots, it has many variations. Russian men often cook plov for parties with the same me-put-food-on-this-table showmanship displayed by American husbands around their grills.)
In the morning we visited the Karcher branch that Rolan was very proud to show us and after a great lunch we were on our way to Bishkek Kyrgyzstan and some new friends and adventures.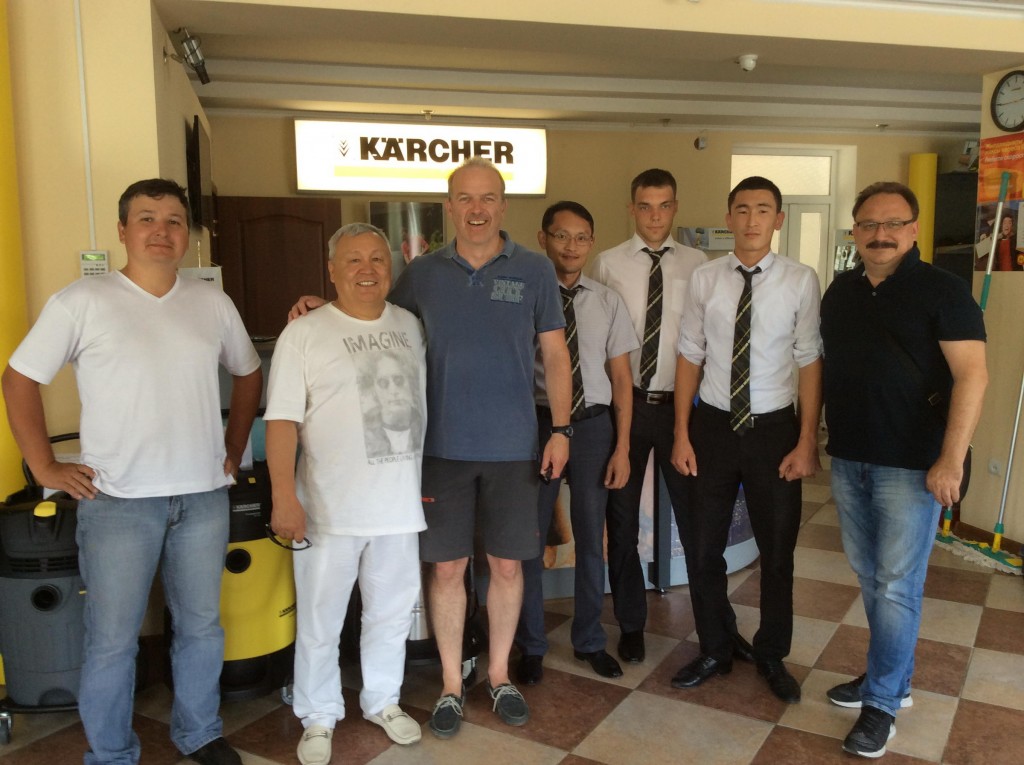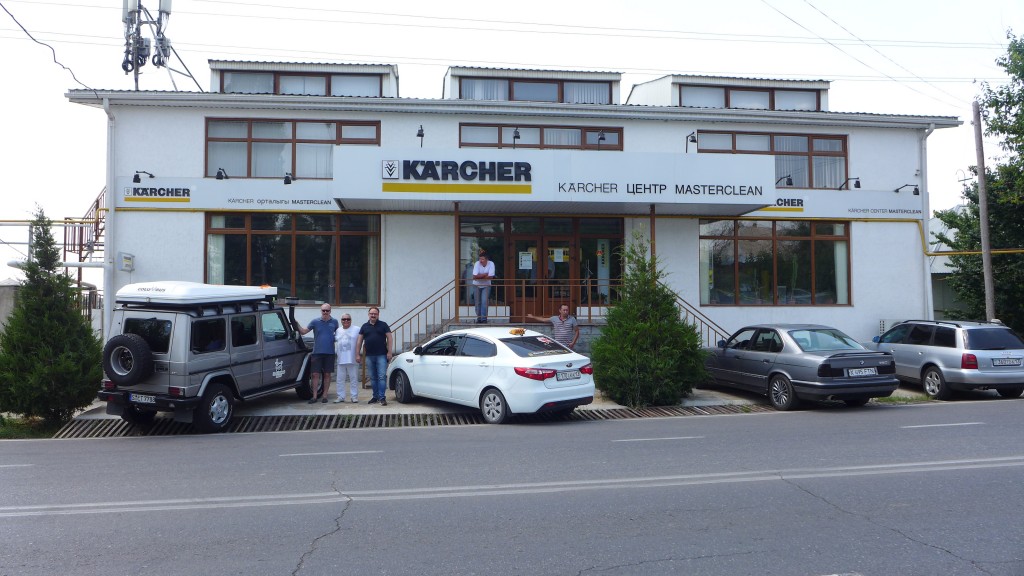 Kazakhstan is a big country  and driving  from Atyrau to Shymkent  we covered a very big portion of the Kazakh Steppe (plain).
That covers approximately 804,500 square km  we stopped in Aktobe for the night and it was school graduation day.
As you can tell by some of the pictures.
The drive  can be a very exciting  experience since there is some great hazards that pop up without warning.
And they can be on the road surface or on the road.