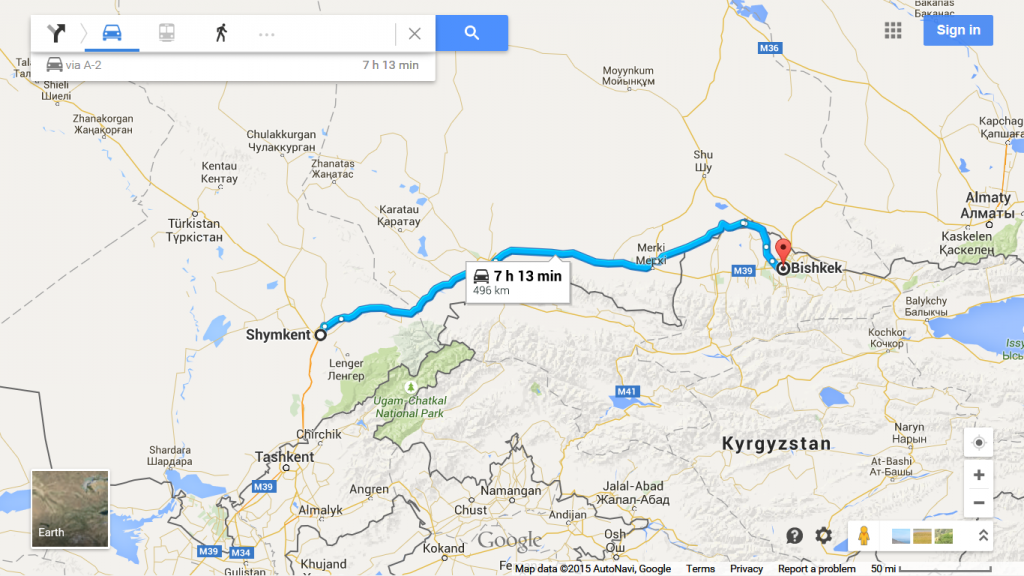 Mission Impossible – Part 2
We arrived at the Kyrgyzstan boarder at sunset and with some concern because on the way our transmission developed a new condition that may put the trip in doubt since we have some very tall mountains passes a head of us.
But first we need to get across the border.
At the exit procedure of Kazakhstan we are told I can exit as a pedestrian and Thomas can do the vehicle procedure and we meet on the other side to do the entrance in to Kyrgyzstan. Sounds easy.
Our old friend Denis Zeman has been kind enough to introduce us to a new Denis in Kyrgyzstan, Denis Tulubaev, and he is waiting for us and it was so good that he was.
So I walk out of Kazakhstan and I am in no-man land waiting for Thomas to drive out. I only have a single entry visa into Kyrgystan and the only thing I have with me is my travel wallet with travel documents.
Not a very comfortable moment.
The car cannot cross on this boarder so Thomas needs to drive to another boarder. Luckily our new team of guardians is great. Denis his lovely daughter Liya and Vladimir.
We all manage to get together after crossing two different boarders Liya English is great and what a lovely young lady she is and Vladimir driving skills are impressive.
After a good night's sleep the first visit is to the local Mercedes repair shop that works on Denise's car. Nice clean shop. We left the car there according to the computer we need some more parts.
But, wait! the Mercedes guy knows this transmission shop in town that he would like them to check our problem.
They not only knew what the problem was. They had the refurbished part that we needed and while we were having a wonderful lunch for $300 USD (an impossible price) including labor and parts they replaced this part.
And it all came together the transmission runs great. We are now in Tibet after crossing more 5000+ meter mountain passes that I care to remember and our transmission is running fine.
What a mission impossible.